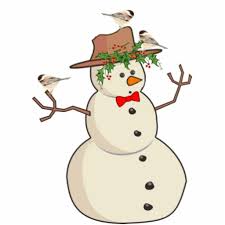 It's that "Wonderful Time of the Year"...

for sharing and caring, baking and buying,
wrapping and mailing, decorating and celebrating.

It's family gatherings, warm fires, and toasting the future.

It's cold weather, sparkling snows and blustery winds.

It's many things to many different people.

Wildbird & Backyard wishes you the best of days with a holiday season full of smiles, laughter, health and peace on earth. We're packed with holiday gift ideas for the birders in your family, nature lovers, gardeners and more. Come in out of the cold and let us help you with your Christmas lists. We've got something for everyone.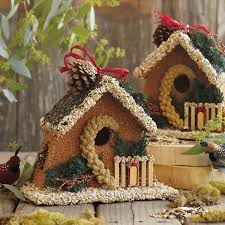 Back by popular demand are our seed bird houses - 4 different sizes/shapes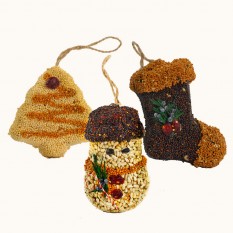 to choose from. The larger houses can actually stay outside for spring nesting as the house beneath the seed is an acutal, usable bird house. We also have seed wreaths, 2 choices of seed Christmas trees, seed and nut Christmas bells and seed shapes of a snowman, stocking and tree. These have always been popular items for gift giving. Come in early while the selection is the greatest.





Hand blown in Canada, our glass balls are beautiful to give or receive. Now in a variety of different shapes, these glass designs are in a wide variety of color combinations, many carrying a message with their design.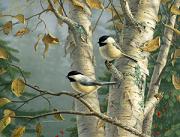 Bring your favorite birds into the kitchen with a tempered glass trays. Use them as a trivet for hot items, cutting boards or just to beautify the room. Trays come in three different sizes and a wide selection of different birds. Virtually indestructable - a unique gift!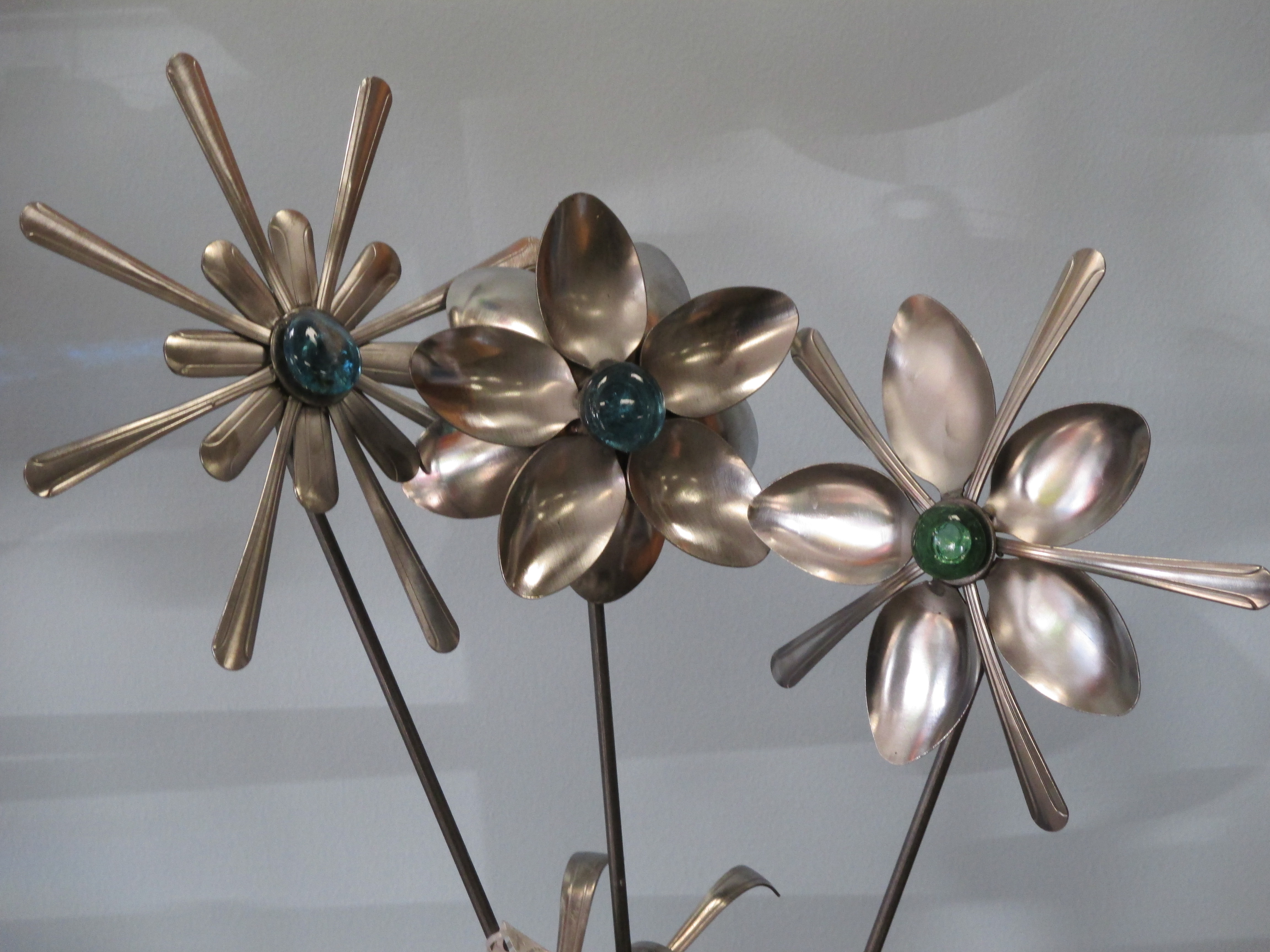 Proudly made in the USA, we have several different varieties of garden stakes made from recycled spoons, knives and forks. Some are balancing dragonflies/leaves/butterflies, others are made to look like flowers or butterflies. Very clever, unique and quite the conversation piece!



Our shelves are filled with practical, whimsical, colorful, cheerful, challenging, informative, mind-boggling, sparkling, large, small, heavy, light, spinning, and restful items. They include feeders, houses, granite bird baths, metal birdbaths, heated birdbaths, puzzles, jewelry, field guides, binoculars, T-shirts, socks, windchimes, weathervanes, mugs, coasters, wall decor, outdoor furniture and so very much more. Gifts galore - a unique shopping experience.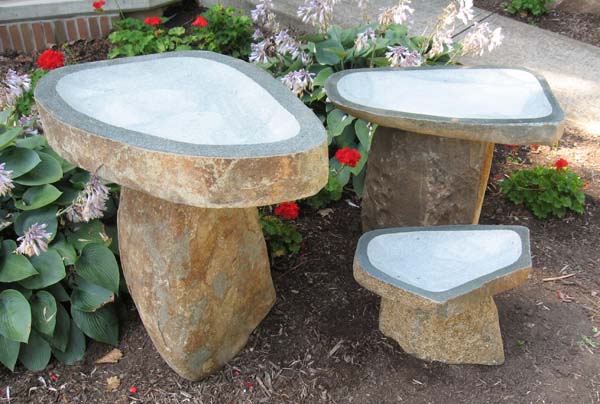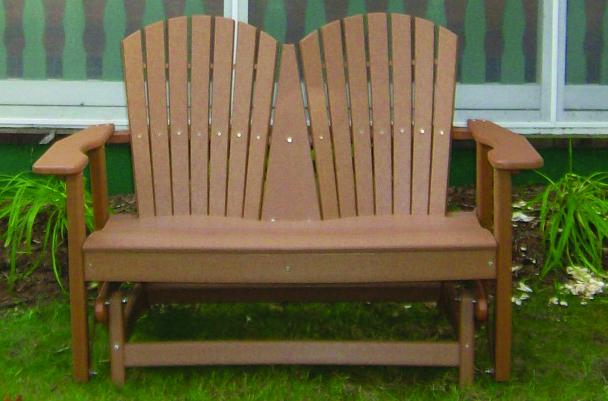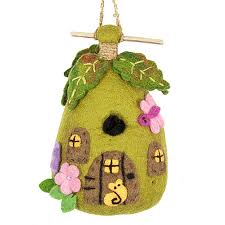 Winter Retreats

Our summer birds are gone – fall migration is now a thing of the past for 2014. Our summer visitors have returned to their winter homes, probably enjoying the warmth of the sun on their backs and resting after their long journeys. Did you ever wonder where all our other summer visitors have gone? Not all our backyard inhabitants migrate. Some will hibernate, some will go into a state of dormancy or topor, while others might burrow.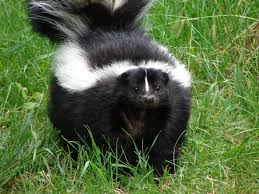 Skunks: Skunks do not hibernate, however they are dormant for about a month during the coldest part of the winter. They may den together in winter for warmth, but generally are not sociable. Skunks are omnivorous – eating both plant and animal foods. In winter they'll look for field and house mice.

Raccoons: Raccoons do not truly hibernate in winter, but "hole up" for days, weeks, or even months depending on the weather. Family groups of raccoons usually remain together for the first year and the young will often den for the winter with the adult female. Like the skunk, they are omnivorous and will look for small rodents to eat.

Woodchucks: The woodchuck is a member of the squirrel family. They are herbivores, eating fruits, grasses and plants in flower and vegetable gardens. Because of their food preferences, they must hibernate over the winter months. They'll hibernate in their burrows from late October to March or April depending on the weather. They are among the few mammals that enter into a true hibernation.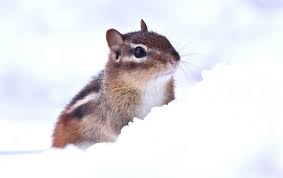 Chipmunks: Chipmunks will hibernate in winter but they don't sleep all the way through the season. They retreat to their burrows (filled in autumn with seeds and other foods) but wake every few days, raise their body temperatures to normal, feed on stored food rather then fat reserves, and urinate and defecate. When they are in the deep sleep phase of hibernation, they may be very difficult to arouse. Their heart rate declines from about 350 beats per minute to perhaps 4. Their body temperature may drop from 94 degrees to whatever the temperature of the burrow is – as cold as 40 degrees F.
Squirrels: No, squirrels do no hibernate, but they do sleep a lot. They do not like the bitter cold weather so they will stay hunkered down in their den when it is really cold, opting to stay warm with their friends. Even though squirrels are territorial, communal sleeping for the winter helps to keep each other warm, sleeping in a ball of bodies. When there is a break in the weather they will venture out to retrieve some of the three years worth of food they squirreled away during the summer and fall! The shorter days signal their hair to grow thicker and increase their body weight. Small tufts of white hair grow around their ears as a wind breaker and they use their tails as extra cover, or as a blanket, for warmth.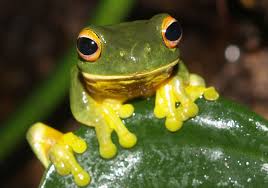 Frogs: Different species of frogs have different strategies for surviving the winter. Some will migrate between their shallow summer breeding ponds to deeper lakes where they overwinter. They may settle quietly on the lake bottom in deep water, concealed behind a log or other debris to escape predators. Aquatic frogs that hibernate under water take in oxygen from the water through their skin. Some frogs hibernate in burrows or bury themselves in mud. Their heartbeats and breathing slow, their body temperature drops to nearly match the outside temperature, and they pass the time in a state of dormancy or topor.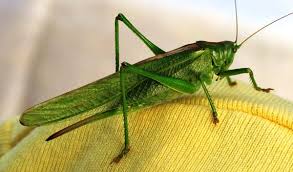 Insects: Many insects successfully pass the winter as immature larvae. They may use the protection of heavy covers of leaf letter or similar shelters. Some simply borrow deeper into the soil to escape the cold. Not many insects are active in the winter, but the nymphs of dragonflies, mayflies and stoneflies live in waters of ponds and streams, often beneath ice. They feed actively and grow all winter to emerge as adults in early spring. Lesser number of insects lay eggs which survive the winter. The most prominent insects in this category are Praying Mantis. Many large wasps seek shelter in the eaves and attics of houses and barns. Tree holes, leaf litter and under logs and rocks are common shelters for overwintering adult insects. Honey bees stay in their hives during the winter and form clusters when temperatures fall. They also are able to raise the temperature by vibrating wing muscles.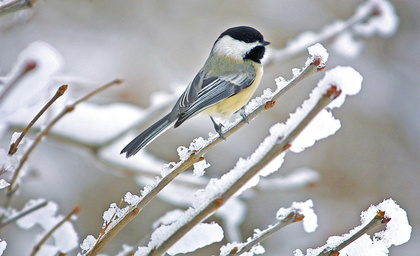 Birds: Our wintering birds may be out eating during the day but need a warm place of shelter to fend off the frigid nights. Many will find a spot in a bush or evergreen, out of the wind. Others will seek the refuge of a vacated bird house or hole in a dead tree. Like the squirrels, communal gathering in roosting boxes helps to share the body heat and spend the night.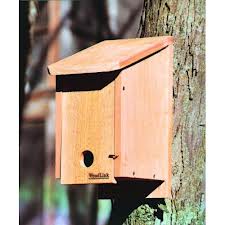 We offer a wide variety of houses to help your birds, owls, bats and squirrels a place to find a winter refuge. Who knows what Mother Nature has in store for us this winter. Put up some boxes in your yard and help your backyard friends stay warm.






The Scoop on Seed
New customers into the store usually question the same things……..why aren't my birds eating the seed?.....why are the birds just sweeping and kicking the seed onto the ground?........there's a mess under the feeder, why?......why is your seed more expensive?.......what's the big deal about seed?
The big deal about seed is that the birds need the nutrition and energy from the seed to survive, especially in winter when they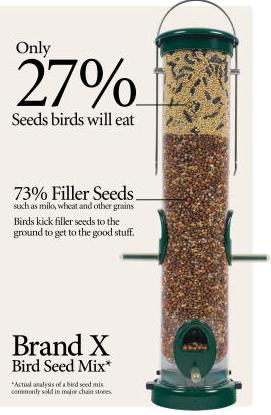 are unable to find food and insects in the natural. The seed needs to be fresh, the shells need to be breakable for them and they want the actual seed, not fillers and chemicals. When they aren't eating or when they are sweeping the seed at the feeder, it's because they are looking for something good to eat. The outcast goes to the ground, maybe to be eaten by something else. So-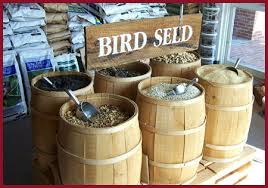 called Bargain Mixes, commonly sold in the big boxes or next to the potato bin at the grocery store, are rarely bargains. If they are in self-serve open bins, the seed has been left to dry out, get dirty, be contaminated and lose the oils that are so important to the birds. Seed needs to be carefully stored in bags or containers to maintain its fresh, good quality. The majority of the contents in a bag of bargain seed is not eaten by the birds: cheap grain seeds like wheat, oat, barley and milo. A quality seed is in a sealed bag and consists of fresh seed, seed that birds prefer to eat, with no fillers or chemicals. Little will be wasted and you'll pay for food, not the mess on the ground. Like food for human consumption, the label on bird seed must reflect the contents inside the package, listing the highest volume item first, the smallest volume item last. Bags with filler or junk seeds near the top of the list of ingredients are seldom worth any price.
Here an actual ingredient list from a competitors seed/fruit/nut mix: Is this what you want your birds to eat?
"XXXXXXXXXXXXX Blend™
Ingredients:
Hulled Sunflower, Peanuts, Raisins, Hulled Pumpkin Seed, Pistachios, Almonds, Walnuts, Pecans, Ground Corn, Ground Wheat, Ground Oat Groats, Corn Gluten Meal, Wheat Middlings, Soybean Meal, Ground Flax Seed, Dried Whole Egg, Soy Oil, Dried Beet Pulp, Calcium Carbonate, Dicalcium Phosphate, Wheat Germ Meal, L-Lysine, Salt, Algae Meal (source of DHA), Fructooligosaccharide, Brewers Dried Yeast, Vitamin A Supplement, Choline Chloride, Mixed Tocopherols (a preservative), Yeast Extract, DL-Methionine, Yucca Schidigera Extract, Propionic Acid (a preservative), Vitamin E Supplement, Vitamin B12 Supplement, Riboflavin Supplement, Manganese Proteinate, Copper Proteinate, Ferrous Sulfate, Zinc Oxide, Manganous Oxide, Menadione Sodium Bisulfite Complex (source of vitamin K activity), Niacin, Rosemary Extract, Citric Acid, Calcium Pantothenate, Copper Sulfate, Thiamine Mononitrate, Pyridoxine Hydrochloride, Cholecalciferol (source of vitamin D3), Beta-Carotene, Canthaxanthin, Folic Acid, Calcium Iodate, Biotin, Cobalt Carbonate, Sodium Selenite, Dried Bacillus subtilis Fermentation Product, Dried Bacillus licheniformis Fermentation Product, Artificial Colors, Natural Flavors. Allergen information: Contains peanuts and/or other tree nuts."
Wildbird & Backyard has a seed/fruit/nut mixture and it contains:
Black Oil Sunflower, Corn, Sunflower Chips, Assorted Nuts, Safflower, C&S Suet Nuggets, Striped Sunflower, Cranberries, Dried Cherries, Raisins.
Their price: $16.00 to $25.00 for 10 pounds
Wildbird & Backyard price: $21.27 for 20 pounds.
Better Seed + Better price =






November Events At Wildbird & Backyard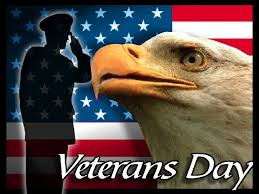 November 11: Veterans Day.
FREE Complimentary bag of seed to all our Veterans and active military. It's just a small token of acknowledging your contribution to our country's freedom and we thank you for your service.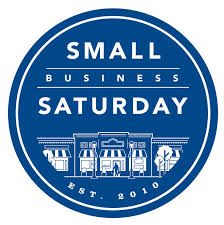 November 29: Small Business Saturday
The new American shopping holiday is held on the Saturday after Thanksgiving during one of the busiest shopping periods of the year. First observed in 2010, it is a counterpart to Black Friday and Cyber Monday, which feature big box retail and e-commerce stores respectively. Wildbird & Backyard appreciates your business ANY day, but in acknowledgement of Small Business Saturday, we will offer a 10% discount on all non-seed/feed purchases on Saturday, November 29.



November 30: Cyber Monday
The Monday following Thanksgiving weekend is known as Cyber Monday. Don't forget that we offer our products on line, via our website at Wildbirdbackyard.com. Shop from the convenience of your home (or work) at any time of the day or night. Our site is always open for you.
November Drawing: Winner Picked on Friday, November 28



Enter to win this adorable bird house, all decorated for the holidays with working lights. Come in and enter your name. A winner will be chosen at the end of business on Friday, November 28.










Mike's Message


This is perhaps the most difficult Mike's Message I have every scripted. Most of you are aware that it is time for me to think about retirement. So, officially, Wildbird & Backyard is for sale. FOR SALE, not going out of business!! It may take a while to find the right person worthy to take over my legacy, or it could happen next month. Either way, I'm ready and will wait for that right person. Nevertheless, we are not going out of business.

Why now? There are a number of influences to this decision. First, we wanted to move out of our previous location in a dying mall and establish this growing and thriving business in a new and better located building. Now, two and a half years later, we know the move was very much the right decision. Secondly, after 23 years of growth, we are still continuing to grow. Did you know our little store sells about 4-6 thousand pounds of bird seed in a week! The word has gotten out that we have a great product and fabulous regular customers who enjoy their backyard bird feeding. Points number 3 and 4 are more personal. Pat and I have 2 children and 4 growing grandchildren. Half of them live in Maryland and the other half in Honolulu. Store ownership in Appleton makes it very difficult to be involved with their lives. And then we throw age into the picture. I am of retirement age, closer to 68 than to 67. I'm ready to begin enjoying some of the fruits of my labor.

It will be extremely bittersweet to sell this store. You, my customers, my friends, have made the past 15 years the greatest part of my life. I have thoroughly enjoyed meeting and working with all of you. My hope would be to perhaps work part time in the store after the sale, if agreeable to the new owners. You are not getting rid of me for a while!

Happy Birding, Mike